Top 5 French Spirits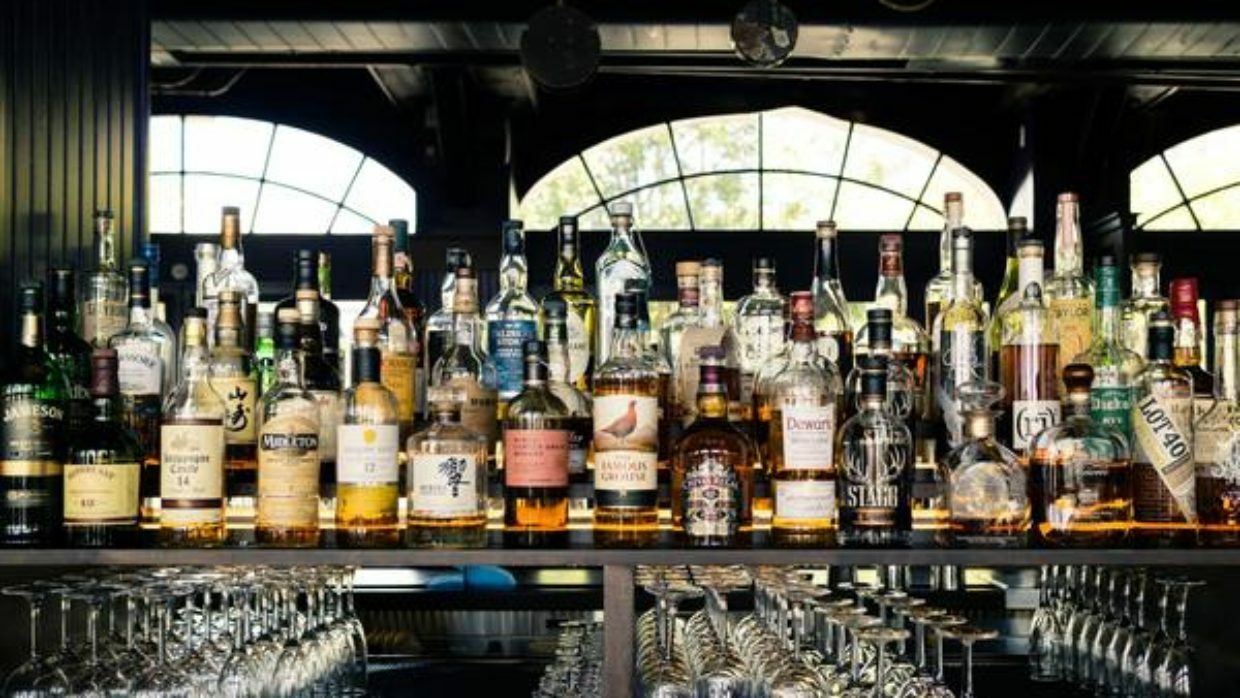 France has the world largest choice of spirits: Armagnac, Calvados, Cognac, Gin, Liquor, Rhum, Vodka or even Whisky.
Whisky
Whisky is an alcoholic beverage made from cereals (barley, wheat), water and yeast. The cereals are grinded and transformed into malt. Then the malt is macerated into water for few days before being distilled and aged for at least 2 years. Whisky is primarily an Irish or Scottish spirit but many French brands are setting up.
Whisky is around 40 to 50 proof percent. There are different kind of whiskies: the blended whiskies with different whiskies from one or several distilleries; the blended malt made from malted barley and the single malt, premium whiskies from one and only distillery.
The Top 5 French whiskies is composed of the Warenghem distillery in Britany which has received many gold medals. There is also the Menhirs distillery that produce whisky from buckwheat fermented for 7 years. Domaine des Hautes Glaces produces a unique whisky with spicy notes. The Castan d'Occitanie is also one the best French whisky distillery. The Domaine Mavela is one of the few Corsican distilleries producing a whisky with pear, apricot and nut flavours.
Brandy
Brandy is a spirit made by distillation from wine eau-de-vie (red or white grapes). It can be drunk as digestive or cocktails.
The wine is distilled and aged in wood barrels for few years. In France, most famous brands are Cognac big houses such as Hennessy, Remy Martin or Martell.
Cognac
Cognac is a brandy but is very different. The main differences are their protected designation of origin, the taste and the producing process.
Cognac is one of the most exported spirits. Its taste comes from the different crus (fins bois, bois ordinaires, petite champagne, Grande champagne, Borderies…). The cognac quality depends also on its ageing. It can only be made with strict grape varieties: Ugni Blanc, Colombard, Montils, Folle Blanche, Sémillon, Folignan.
Very Special Cognac (VS) is the youngest cognac with at least 2 years old eau-de-vie. Very Superior Old Pale Cognac (VSOP) is made with 4 years old eau-de-vie. The Napoleon has been aged for at least 6 years. The extra old Cognac (XO) is 10 years old or more and the Hors d'Age Cognac is often much older than the XO.
At Maison Painturaud Frères, we make cognac from Grande Champagne, the first cru of the appellation, such as Band of 4 Brothers VSOP Cognac, Vieille Reserve Cognac, XO Cognac, Générations Cognac and Secret de Famille.
Rum
Rum is from the American continent and made by distilling sugar cane. It is then aged in barrels. It can be brown or white. Rum can be drunk in cocktails, in Rum arrange or dry.
The first rums were made in Bazil and in Jamaica but are now fully part of the French culture. The most famous French rum distilleries are Moon Harbor in Bordeaux, Baptiste distillery, BOWS and Coqlicorne distillery. Maison Ferrand's rum Plantation is also a great product.
Vodka
Vodka is a 40-proof percent spirit. It is made from potatoes, cereals or fruits. This is the spirit the most drunk in the world (in volume) with 144 litters each second each year.
There are plenty of choices, sometimes very original. In France, Bercloux Distillery produces a vodka from walnuts. You can also enjoy Bleu Storm, a gluten free vodka or Ciroc made from wine and promoted by P. Diddy. Distillery BLU frog makes a corn-based vodka.
The French most sold vodka comes from Charentes: the Grey Goose Vodka (Bacardi Martini group) is known in France and all around the world.
According to the website https://spiritsvalley.com/, more than 50% of the super-premium spirits world production is made in Charente.
The Charente department has all the required skills for spirit production: wine grower, distillers, cellar masters, bottle makers, packaging agencies, label manufacturers, transporters…