Cognac cocktails recipes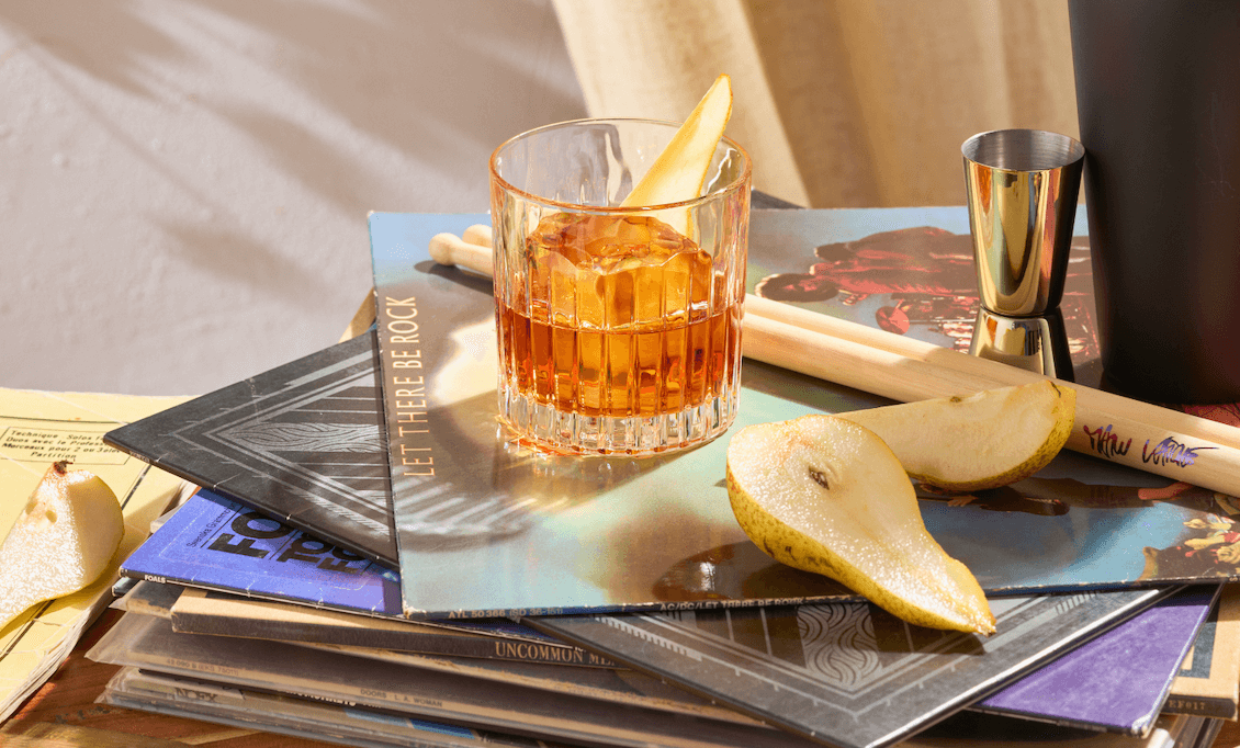 Traditionally, the Cognac eau-de-vie is drank dry as a liqueur. X.O cognac and the very old eau-de-vie are more concerned to fully enjoy their aromas. However younger cognacs are more and more drank as cocktails or in hot drinks.
Let's discover 6 cocktails and hot drinks recipes made from cognac to enjoy on a summer night as an aperitif or to warm up in cold winter.
OUR FAVOURITES COGNAC COCKTAIL'S RECIPES
Among the different cocktail's recipes made from cognac, we have chosen our 3 favourites to drink in the evening or in aperitif while spring coming.
1 – CHAMPAGNE COCKTAIL
The story tells that the Champagne Cocktail would have been served during the inauguration of the Eiffel Tower in 1889 (according to the website monsieur-cocktail.com). This cocktail is to be served on special occasions.
To make a Champagne cocktail, pour in a champagne glass:
– 1 spoon of brown sugar
– 3 dashes of Angostura bitter
– 10 cl of champagne
– 2 cl of Cognac VSOP Painturaud Frères
– 1 maraschino cherry
– Add a zest of lemon for the final touch
To support local producers, you can use Charentais sparkling wine in your cocktail. There are several a lot of producers in the region.
2 – SIDECAR
The Sidecar is one of the most famous cocktails made with cognac by the public and the mixology (the art of cocktails). It is usually enjoyed in bars.
To make a Sidecar, you would need in a shaker:
– 2 cl of Cointreau (orange peel liqueur)
– 4 cl of Cognac VSOP Painturaud Frères
– 1 cl of lemon juice
– 5-6 ice cubes
Put a Martini glass in a freezer for an hour. Then pour in it the cocktail without the ice cubes.
3 – SAZERAC
According to the news website Business Insider, the Sazerac is one of the 10th world's best cocktails. Since 2008 it is also the official cocktail of New Orleans. Its name comes from an old Cognac company called "Sazerac de Forge & Fils" today disappeared.
According to the traditional recipe, pour ice cubes and absinthe in an old-fashioned glass (whisky glass).
In a second glass, add:
– Ice
– A cane sugar cube
– 35 ml of Cognac VSOP Painturaud Frères
– 3 dashes of Peychaud's Bitters
Crush the sugar, the ice and the alcohol and then stir together.
Swirl the ice cubes and the absinthe in the first glass.
Pour the absinthe in the second glass without the ice. Then add a lemon zest.
HOT DRINKS WITH COGNAC
1 – THE FRENCH COFFEE
Do you know the Irish Coffee with whisky? Use cognac instead of whisky and you will have a French Coffee.
– Heat your glass
– Pour 3 cl of Cognac reserve Painturaud Frères
– Add 2 sugar cubes
– Pour the black and hot coffee
– Add softly whipped cream on the top
The French Coffee is usually served in a mug or in a large glass cup. Pour carefully each ingredient to form 3 distinct layers.
Taste without mixing.
If you want to use local products, you can buy your coffee at the local roaster such as Torréfaction Marignan, La Brûlerie du Valois, Culture Cafés (Best Roaster in France) or Chez Zézette et Marcel.
2 – THE BRÛLOT CHARENTAIS
The Brûlot Charentais is an old tradition of the Charentes winegrowers. This drink is made from cold coffee heated in a stoneware saucer from Saintonge and then flambéed with cognac and soaked sugar cubes. This creates a kind of liqueur that is then poured in a coffee cup so as to be drunk hot.
There is a restaurant in Angouleme called "Bruleau Charentais" in tribute to the recipe. This restaurant is specialized in wood-fired beef grills.
3 – THE GROG
You caught a cold? You have the flu? Nothing better than a hot toddy to get better and warm yourself up. Traditionally, the hot toddy is made with Rhum but it can also be prepared with cognac.
In a saucepan, heat:
– Some honey
– 4 cl of Cognac Réserve Painturaud Frères
– Hot water
– Lemon juice
Drink it hot.
To enjoy even more aromas, you can add some citrus fruits or spices such as cinnamon sticks, cloves or fresh ginger.
If you like local products, you can find several beekeepers in the region such as L 'Abeille Benèze in Genac (16170) that sells its honey on its website.
Please drink responsibly.