What is a Cognac Napoleon?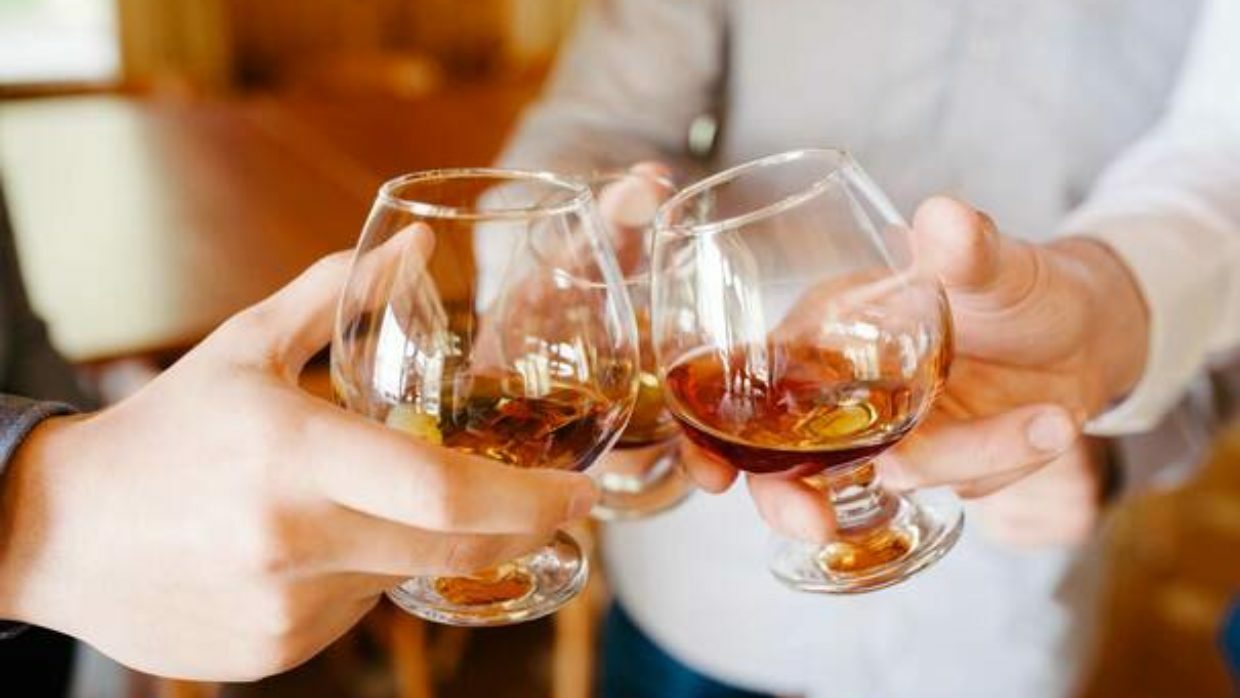 While the beginners can taste its sweetness, the cognac lovers are looking for its aromatic complexity. A Cognac Napoleon is very recognizable by its golden glints. The Napoleon designation is known as a symbol of quality and prestige. It's part of the Cognac protected designation of origin and so exclusively from France. French distilleries used to call their best eau-de-vie with the Napoleon name. Here are the Cognac Napoleon characteristics.
Cognac Napoleon in details
A historical link between Napoleon and the cognac brand Courvoisier
Before being used for cognac, the name Napoleon comes from the French emperor of the same name. According to the story, Napoleon brought with him cognac crates from Courvoisier when he ran away from France on his way to Saint Helene island. Napoleon's crew decided to rename the cognac "Napoleon's cognac". Two centuries later, cognac lovers continue to enjoy this unique eau-de-vie and not only in France. Nowadays, it is mainly sold in the US and in China.
The cognac Napoleon age reference
The name Napoleon, as it is today, is not an official designation as XO (Extra Old) can be but is very similar. It means that the youngest eau-de-vie in the cognac, has at least aged for 10 years in oak barrels. To produce cognac, the eau-de-vie needs to be aged for at least 2 years. These rules are set by the INAO (Institut National de l'origine et de la qualité) and written in the cognac specifications made by the BNIC. The name Napoleon written on labels gives good indications on the cognac characteristics. A young Cognac Napoleon is sharper and has floral notes while an older cognac is mellower with wood aromas. These characteristics can influence the cognac price and rarity.
The Cognac Napoleon traditional distillation
Cognac Napoleon is the result of a traditional distillation: a double distillation in a Charentais still. This distillation process, as well as the ageing, has a huge importance on the cognac identity. The contact with the wood and its tannins give to cognac its color and its aromas. Through time the sharpness due to alcohol fade away and cognac becomes smoother.
Ageing exclusively in oak barrels
As many spirits, the Cognac Napoleon is a unique product and a result of natural elements and a thorough human expertise. The ageing process is only made with French oak barrels. As soon as cognac is put in glass bottles, the ageing stops. It keeps its characteristics and stays the exact same until tasting.
The cognac Napoleon subtle taste
The Cognac delicacy depends on the blending made by the cellar master. Differences can also come from the crus, the ageing duration or the barrel used. All of this has a direct impact on the final product. The cognac Napoleon has mainly fruity notes. The general taste would be different according to the brand and the cellar masters. Either ways, Cognac Napoleon is characterized by its elegance to be enjoyed as a digestive.
COGNAC NAPOLEON AT MAISON PAINTURAUD
Through time big cognac brands such as Hennessy, Martell, Courvoisier or Rémy Martin has set their own style, their own taste. They are not necessarily using the name Napoleon. It's more difficult to understand the differences with the official age hierarchy VS, VSOP and XO.
Maison Painturaud Frères decided not to use the name Napoleon for its cognacs. We have similar cognacs and alternatives that could interested the cognac Napoleon lovers.
Cognac Vieille Réserve
Maison Painturaud's cognac Vieille Réserve will end perfectly a good meal as a digestive or with a chocolate dessert. This blend gathers all the characteristics you could find in a Napoleon with at least 20 years old eau-de-vie.
Cognac Réserve
Cognac Réserve is younger than the Vieille Réserve as its name indicates. It's a blend of at least 10 years old cognacs. In a different style, you can drink it neat, on ice or frozen. The cognac Réserve is known for its bright golden yellow color, the vanilla flavor with nuts, licorice and cinnamon notes.
Now that you know everything about Cognac Napoleon, we remain at your disposal if you need further information on our cognacs.
To find out more about Cognac and Pineau des Charentes, please feel free to browse our articles and share them.
Enjoy tasting Painturaud Frères Cognac and we look forward to welcoming you.